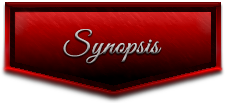 Book one in the Impulse series - The new and expanded version (previously released as In The Zone)
There can only be one victor…
He vows to personally deal with her… When Master Nathaniel Stratton catches Alani Dane, a professional submissive, yawning during a scene with one of his club's most prestigious members, he vows to personally deal with her. In order to claim her… Nathaniel works to shatter the emotional barriers she's erected to keep her heart safe and takes the biggest gamble of his life to claim her for his own. But she's no man's submissive… He alternately thrills and terrifies Alani. Even though she craves the intense release that subspace brings, at heart, she's no man's submissive. In this intense battle of wills, dominance and submission, love and commitment, he's determined to tear down the walls around her heart.
Review
Shockwave is a satisfyingly sexy BDSM romance that left me with a big smile on my face. The storyline is fairly straightforward, fast paced and interesting - it kept my attention from start to finish. Both main characters were well drawn, likeable and easy to connect with. The BDSM scenes are intense, varied and hotter than hell. Although this relationship moved quickly, I still found it believable and I was rooting for the couple and wanted them to be happy together.
Master Nathaniel spots professional submissive Alani yawning during a scene with a client and decides to retrain her himself. He works hard to break down her barriers so he can claim her as his own. But although Alani loves the pain he can dish out, she hates having to submit. Can Nathaniel win his stubborn sub's heart and prove that submission can be freeing?
I really liked both of the main characters, especially Master Nathaniel - he is totally swoon worthy! He was very strict and dominant - but also very sweet and caring, he always put Alani's needs first. Their relationship and their journey to happiness was fascinating to read about, I absolutely loved their story. Shockwave receives five big stars.
I voluntarily reviewed an ARC of this book.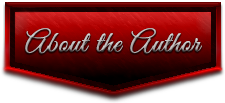 USA Today Best-Selling Author, Winner of the 2015 Best BDSM Book of the year (Bind), 2015 Reader's Choice Best Erotic Romance (Bind), 2015 Golden Flogger (Crave), 2014 LASR Book of the Year award (In The Den), 2013 Best BDSM Book of the Year award (Over The Line), Golden Flogger Award 2015 nominee for her books Command, Bind, and Brand, Sierra was born in Manchester, England where she spent her early years traipsing through castles. After living in Denver for a number of years, the internationally acclaimed author now resides in Galveston, Texas. She loves the way history blends with Southern manners (being called "sugar" is an experience unto itself). She invites you to join her on a sensual journey where the limits are explored and expanded.